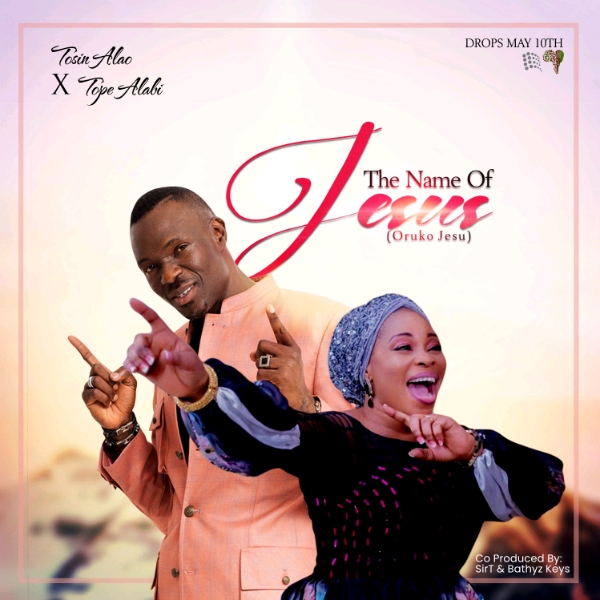 The Name of Jesus (Oruko Jesu) (ft) Tope Alabi
Xclusive Gospel.
Tosin Alao – "The Name of Jesus" (Oruko Jesu) (ft) Tope Alabi
Tosin Alao popularly known as Sir T deliver a new single titled "The Name of Jesus (Oruko Jesu)" featuring Evangelist Tope Alabi.
The Name of Jesus (Oruko Jesu)" will direct you to a place to worship Jesus Christ, the Savior of the World, who has a name higher than any other name.
"As you download and listen to this music, I believe that once you pray to God and mention the name Jesus to every situation, things will turn around positive for you. All you need to do is to believe. I am a living proof of the power in THE NAME OF JESUS." : Tosin Alao
Download and be blessed.
He has released other hit singles such as "Gbesoke", " Emi Yoo Dupe" and "Elohim".
Tosin Alao is a Dexterity Entertainment recording artist.
 
Related tracks
Find more songs to download